Sponsors
Every day that a police officer performs their job, there is risk.   A look through the records of Fallen Officers quickly reveals how officers have made the greatest sacrifice even when they least expected it.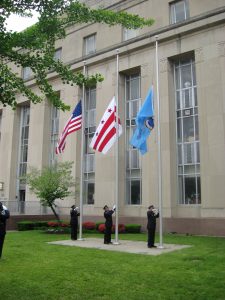 Veterans and rookies, men and women, young and senior, the officers of the Washington, DC Metropolitan Police Department step forward every day to protect our citizens and our way of life in one of the most important cities in the world.
We encourage organizations and corporations to show their support and appreciation by becoming a corporate sponsor.  Your donation is tax-deductible and will be acknowledged on this website and in other materials to be created.
Please contact us today to discuss how you can play a role in creating the DC Police Memorial & Museum at info@dcpolicememorial.org.